Nuance® Dragon® Medical One
Reduce the time spent on patient documentation with our cloud-based, user-friendly, customizable speech-to-text technology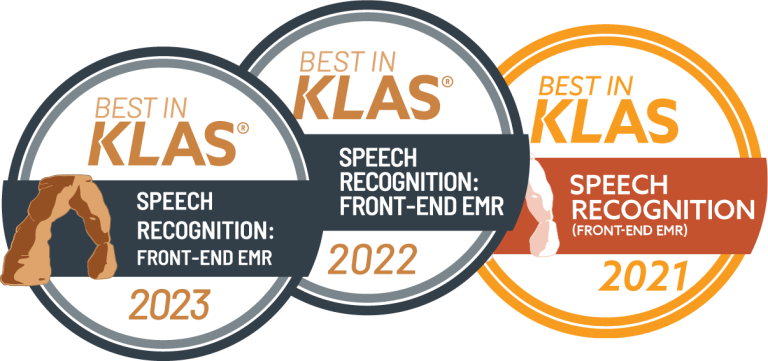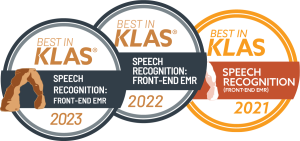 Ranked #1 Best in KLAS for 3 Consecutive Years
Named 2021,2022, and 2023 Best in KLAS, earning praise from clinicians for helping them deliver ad document better patient care.

#1 AI-Powered and Cloud-Based Provider from Black Book
Nuanced ranked #1 in 2022 for speech recognition and clinical intelligence solutions for a third consecutive year.
Increased Productivity with Speech-To-Text Technology
Nuance Dragon Medical One is transforming medicine. Gone are the days of paper files, writing notes by hand, and no more typing! Our powerful, versatile, accurate clinical documentation works well with Electronic Health Records (EHRs) allowing providers a faster and more accurate way to document the patient encounter.
Dragon Medical One is the leading dictation and speech recognition software solution in North America and is powered by Microsoft Azure, a HITRUST CSF-certified hosting infrastructure, meaning all data is 256-bit encrypted.
Nuance Dragon Medical One Features